Fresh Quality Beef
Our custom meat production facility is USDA inspected so we can supply you with custom cuts of beef, using brands such as: Brandt Beef, Creekstone Farms, IBP, Cargil, National Beef and JBS.
Our meat cuts range from filet mignon, briskets, t-bones steaks and hamburger patties which are made with our own FRESH ground beef daily!
We feature the highest quality beef products from major national brands in every category of beef products well sell! Here is some additional info about a new beef line we are carrying called Brandt Beef.
Brandt Beef – From Family-Owned Ranches to Your Family Table
We chose family-owned ranches that are committed to raising natural beef to a higher level of purity. From no hormones to a grain diet to humane-handling, our unrelenting devotion to natural means that Brandt Beef® is safe and healthy, delivering the best tasting natural beef ever.  We are committed to verifying that the cattle meet the following requirements with regular audits:
No added hormones ever*
Raised without antibiotics**
Humanely raised and handled*
100% vegetarian diet*
Feed tested for pesticides*
 *As verified by affidavit**As verified by 300-day affidavit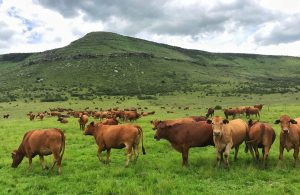 Don't see what you're looking for? Give us a call to ask about custom cuts of whatever you need! Some of the benefits of ordering from Seaport Meat Company include:
Competitive pricing
Same day delivery available
Custom orders filled promptly